Your browser is out of date and will not be compatible with our website.
Please download one of the following browsers to be able to easily view our website.

About The Clarks Companies Foundation
The Clarks Companies Foundation plays a key role in Clarks' charitable giving across the Americas. The Foundation drives our commitment to giving back—something that is a very important part of our culture in the Americas. Our initiatives across the Americas are part of Clarks' global charitable giving program as well.
Inspiration
The Clarks Companies Foundation was originally created to pay tribute to Bill Bianchini, Senior VP of Product Development from 1993 to 2005. Bill's passion to help people learn and grow inspired our annual scholarship program that creates opportunity for young people in the community in need and also for children of Clarks Americas employees.

Bill loved life, made his life meaningful and while he was doing that he made it special for the people around him. He always was there to give someone who needed it a "leg up"… a chance that others were not always that eager to give. Later in his life, Bill built a very unique tree house, a personal dream he fulfilled, along with making so many other people's dreams come true. This tree house became the symbol for our foundation and represents the importance of elevating each other to realize our full potential.
Annual Fundraiser
From September 15 through December 28, 2019, the Clarks Companies Foundation is hosting our annual fundraiser across our U.S. retail stores.
Consumers will be invited to donate the amount of their choosing to the Clarks Foundation. Fifty percent of total proceeds will benefit Triangle, a non-profit that empowers people with disabilities through support and opportunity to enjoy rich, fulfilling lives. Thirty percent of donations received will support Limbs for Life, an organization dedicated to providing fully-functional prosthetic care for individuals who cannot otherwise afford it and raising awareness of the challenges facing amputees. Twenty percent of proceeds will be donated to the Clarks Companies Foundation, a charity created in memory of a beloved former employee, that helps to elevate the lives of others.
Thank you to everyone who joins us in supporting our store fundraising campaign!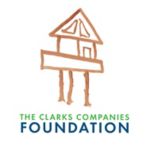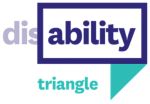 Click here to find a Clarks store near you!
For financial background on The Clarks Companies Foundation, please click to access records for 2016, 2017 or 2018.
---