"Everything changed for me when I decided to not try and fit into the box anymore.
I am only going to be unapologetically myself."
Mia Kang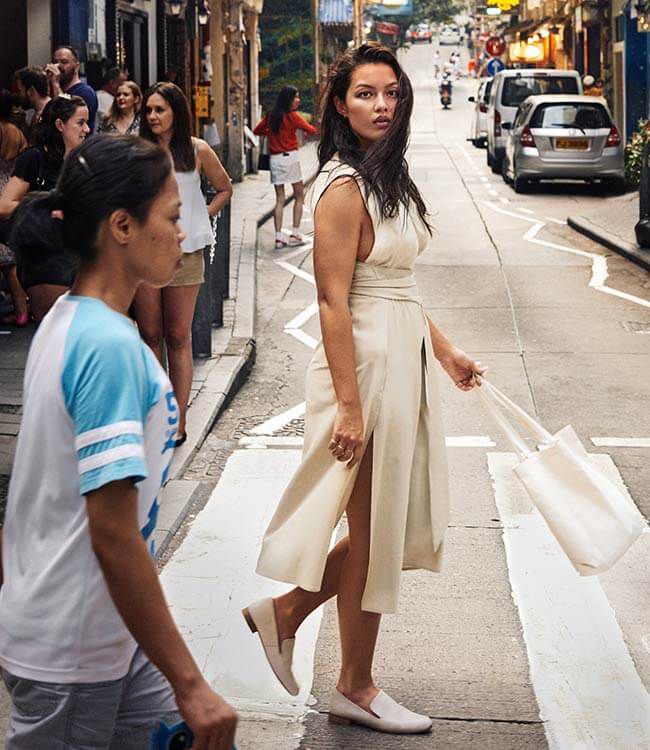 A campaign that celebrates loving the skin we're in, featuring Muay Thai boxer, Mia Kang, in her home city of Hong Kong.
Read more
"It was unreal to shoot where I was born and raised. I was confident. I was confident and knew what was around me and who I am. This place made me who I am today, and there's something very special about that. I wanted to do Hong Kong justice and show its beauty and magic."
#ComfortInYourSoul
Womens

Pure Sense
White
Pure Sense welcomes spring in for women in a white leather slip-on. This is the definition of elegance, with soft leather uppers and a slipper-like fit for feeling at home wherever you are in the world.
Shop now
Mens
KESSELL CRAFT
SAGE
In spring, Kessell Craft delivers to men hand-stitched detailing in a lightweight, sports aesthetic profile with premium leather and suede uppers. It is Clarks to the core, with expert craftsmanship and an unforgettably free-spirited feel. 
Shop now