Your browser is out of date and will not be compatible with our website.
Please download one of the following browsers to be able to easily view our website.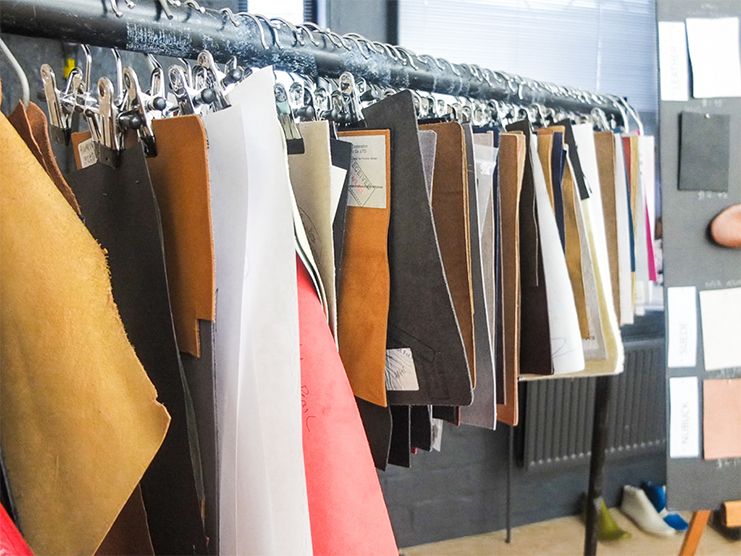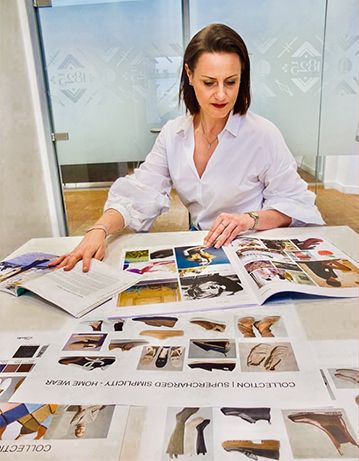 In My Shoes:
Victoria Jones
The first feature in our new Five Minutes on Fashion series, Clarks' Head of Product Victoria Jones chats to us about her modern-feminine aesthetic, favorite Clarks pieces for spring-summer, and what's inspiring her as we embrace the brighter days ahead.
I am seriously looking forward to getting dressed up and getting back out there!
Tell us about yourself? What makes you tick?
Right…so I am 38, love my work, love traveling, spending time with friends and family and generally letting my hair down. Lockdown has been a real challenge and I have really missed being around people and being out and about, so as we head into spring/summer I am seriously looking forward to getting dressed up and getting back out there! I have spent most of the last 12 months in my gym gear so am going to take every opportunity to make an effort as we open up. I am all for comfort and, like everyone, I need the odd PJ day, but for the most part I feel at my best and most confident when I am making the effort to look good and make the most of my wardrobe – clothes, shoes and bags!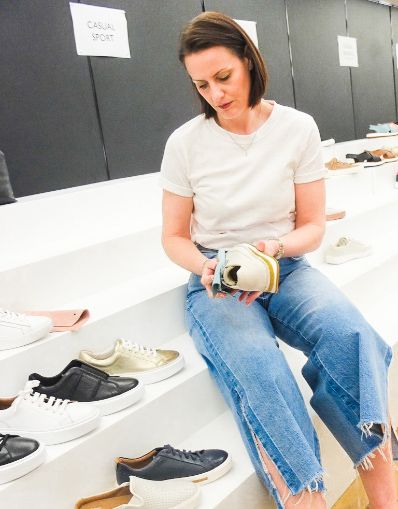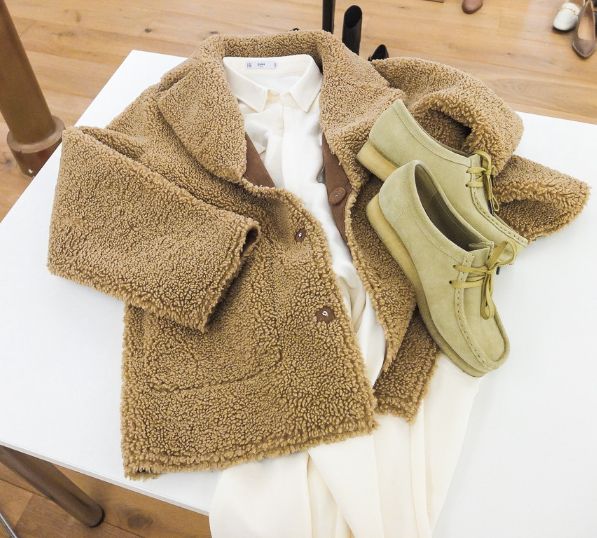 What does 'style' mean to you?
I would describe my style as simple, feminine and honestly quite 'modernly' classic – I love great fitting staples that I can pair multiple ways and although of course I want to be comfortable I haven't quite ditched my more dressy items for all out comfort pieces! I love some everyday elegance.
For me, 'style' is the thing that I feel I look good and feel good in and the thing I 'go to' day in day out – and definitely when I am having a 'what on earth do I wear' moment.
I love some everyday elegance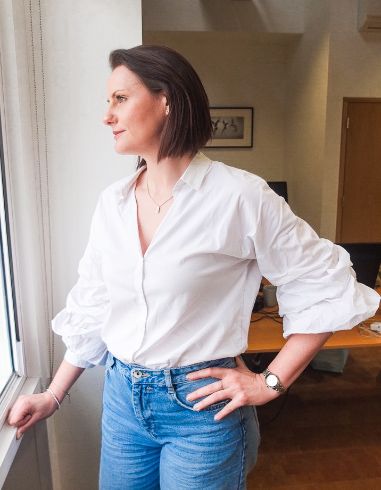 Show us your wardrobe staple, what can't you live without?
You can probably see from what I have pulled out, my go to is a great pair of jeans – wide, skinny or culotte!
My denim cut offs are my favorite for the spring/summer as they go with everything and you can dress down with sandals or simple ballerinas, or transition to night by switching for some classic, pointed pumps.
I usually pair with a simple vest, T-shirt or white shirt (of which I have many). I also love a great midi dress – simple but super flattering and again, easy to dress down in the day and up at night.
Do you have a big splurge?
Of course! I love a bit of retail therapy and try and update my wardrobe every season with a few key pieces. I am a high street lover so I head straight to Zara, Mango and Arket for my staples but I love a treat when it comes to bags and shoes!