We are
experts
Our Little Foothealth Lab is where we share our 170 years of foothealth knowledge and expertise. From the tops of their tiny toes to the bottom of their squishy soles, you will find all the information you need to keep your child's growing feet healthy and happy. Always.
---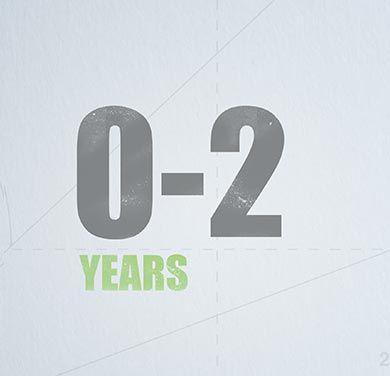 First shoes
Little feet at this stage spend most of their time kicking happily before gradually crawling and cruising. When it comes to first steps, every kid is different. They can start anywhere between 9-18 months. And, when they do, be prepared to chase the little monkeys everywhere!
Shop 0-2 years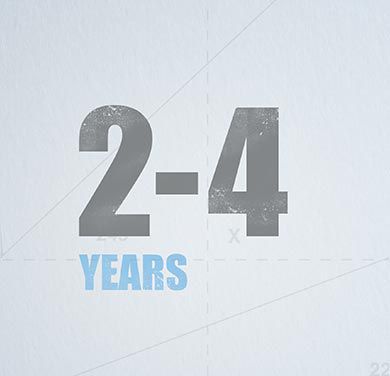 Infant
During this age range, it's all about playing; every day is a new adventure. They're just about walking with confidence, and they're learning new things all the time. Such as walking without using their arms to balance and, instead, using them to pick up and throw things.
Shop 2-4 years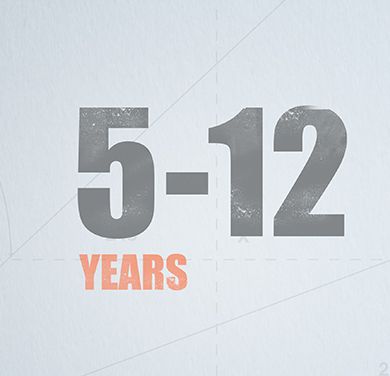 Youth
Skipping. Jumping. Climbing. Pedalling. It's incredible what little feet can do. From the age of 5, your child will have conquered their speed and you'll start to notice a more adult walking motion. They'll become increasingly active in games and sports, possibly running rings around you in the process.
Shop 5-12 years
Foot
development
---
From the day they're born right through until they're old enough to drive, your child's feet will grow, change and develop. Each stage is as important as the next, which means well-fitted shoes are vital for foot care and healthy development.
Your questions.
Our expertise.
---
When it comes to your child's foot development every question is an important one. As for the answers, that's where we come in...
When should my baby start wearing shoes?
When your child is trying to crawl or bottom shuffle unaided, lightweight, flexible fitted shoes may aid grip to assist their walking development. Correctly fitting shoes let feet develop naturally, so getting their feet measured by trained shoe fitters, like us, is important.
Why is it important to measure my child's feet?
Our feet experience up to seven stages of walking development. So, to allow us to walk correctly, our shoes need to fit much more precisely than other items of clothing. Given that less than a third of kids have an "average" foot width, at Clarks, we specialise in half sizes and various widths. Expertly measuring kids feet to ensure their shoes fit perfectly to let their feet to do their thing more naturally.
How often should I replace my child's shoes?
This depends on things like wear and tear, but most importantly it's about fit. Your baby's feet grow on average three sizes in their first year, then two sizes until they start school, and one size until they're in their late teens. But, of course, every child is different, so it's important to get their shoes checked and feet measured regularly by trained fitters.
Does my child need insoles?
Insoles for kids are usually used to help correct issues with posture or foot development. So they should only be used if recommended by a foot-health professional (Podiatrist). If your little one is tripping or falling more than usual, or complaining of tired/painful legs, it's best to get them checked out by your GP or Podiatrist.
How quickly do my child's feet grow?
Kids' feet grow very quickly. During their first three or four years, they can grow as much as two whole shoe sizes each year. By school age, this slows to about one whole size each year. Have your child's feet checked regularly to ensure they always have a shoe that fits properly and that this period of rapid growth progresses normally.
When will my child's feet stop growing?
Once your little one reaches school age, it will slow to about one size per year. All feet stop growing at different times, but by the age of 10, most girls have completed 90 percent of foot growth. A boy completes about 80 percent of his foot growth by the time he is ten years old. The feet have stopped growing for most girls at age 14. Foot growth stops for boys when they reach 16.
Choosing the
right

shoe
---
From the premium materials we use to our innovative sole technologies, every pair of our shoes are crafted with over 170 years of experience in caring for kids' feet. Each part of the shoe has been carefully considered to enable the healthy development of growing feet.
01.

Support

Soft, cushioned collars for non-stop fun
02.

Fastening

Adjustable straps for a comfortable fit
03.

Growing room

To ensure feet have space to develop naturally
04.

Tiny toe protection

Rubber bumpers protect fearless feet
05.

Advanced sole

Extra shock absorption for sports and playtime
06.

Size and fit

Four width fittings and whole and half sizes, fitted by experts
07.

Premium material

Breathable and flexible for maximum natural movement
Top tips for keeping little feet
healthy
---
01.

Measure Regularly

Your baby's feet can grow up to 3 sizes in their first year.
02.

Right shoes, right stage

Choose shoes specially designed for crawling /cruising to ensure the right support.
03.

Wash and trim

Wash and carefully dry your baby's feet every day, and trim toenails regularly.
04.

Go natural

Choose socks made from natural fibres, like cotton, to help keep feet cool.
05.

Just ask

The team at Clarks are experts in foot care and on hand to help with whatever you need.