Your browser is out of date and will not be compatible with our website.
Please download one of the following browsers to be able to easily view our website.
Blog: Styles & Stories
Combining inspiration from our past with a passion for the future, our aim is to create footwear that is both covetable and comfortable. Explore the Clarks blog page, where we talk about our shoes, our styles, and our stories. Offering How To Wear inspiration, styling advice, and more.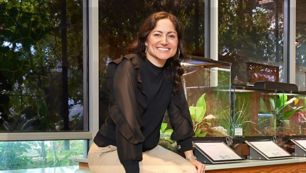 Womens
In My Shoes: Yuisa Pérez
A Consultant and Advisor of Diversity and Inclusion, and a member of Clarks' Every Move Matters Advisory Panel, Yuisa Pérez is a force to be reckoned with. Proudly Puerto Rican, Yuisa was appointed Chief People Officer at the Museum of Science in Boston, Massachusetts in 2021, tasked with helping the iconic institution build an inclusive culture and foster greater equity.