Your browser is out of date and will not be compatible with our website.
Please download one of the following browsers to be able to easily view our website.
Blog: Styles & Stories
Combining inspiration from our past with a passion for the future, our aim is to create footwear that is both covetable and comfortable. Explore the Clarks blog page, where we talk about our shoes, our styles, and our stories. Offering How To Wear inspiration, styling advice, and more.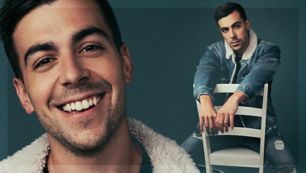 Mens
In My Shoes: Frankie Cena
Having strutted his stuff as contestant and host at Mister World and Miss World for years, Canadian singer, TV personality and influencer Frankie Cena knows how to make a style statement (hint: it involves a seriously impressive collection of showstopping suits and bow ties!)