Your browser is out of date and will not be compatible with our website.
Please download one of the following browsers to be able to easily view our website.
Blog: Styles & Stories
Combining inspiration from our past with a passion for the future, our aim is to create footwear that is both covetable and comfortable. Explore the Clarks blog page, where we talk about our shoes, our styles, and our stories. Offering How To Wear inspiration, styling advice, and more.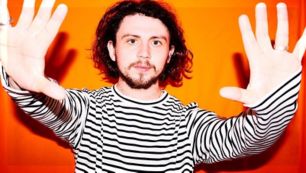 Mens
In My Shoes: Jack Flanagan
Mystery Jets bassist turned solo singer Jack Flanagan has come a long way since the days of playing demos to friends in the comfort of his home. After ten years of making music in an indie band, the Basingstoke-born rock 'n' roller decided to take the leap and brave it alone. His first ever solo album, Rides the Sky, is an escapist medley of 12 coming-of-age tracks.