Your browser is out of date and will not be compatible with our website.
Please download one of the following browsers to be able to easily view our website.

In My Shoes

With

Alivia Fields

For interior designer, photographer and social media influencer Alivia, it's her faith, traditional values and love for antiques that inspire her creativity. Living in the present but nodding to the traditional ways of the past, Alivia creates unique, modern spaces enriched with fantastic thrifty finds steeped in local history and culture.

In our latest In My Shoes feature, Alivia tells us how her design aesthetic has evolved through the years. How a trip to your local thrift shop can unearth a treasure trove of interior delights, and why she loves nothing more than combining all her expertise to create peaceful living vibes.
Tell us about yourself… what makes you tick?
Greetings! I'm Alivia, and I consider myself a photographer, social media influencer, and budding interior designer. I live with my husband, Zach, and our one-year-old Goldendoodle puppy, Boeing, in a little suburb called Happy Valley in Oregon. However, we've been in central Florida renovating a second home that we just purchased to turn into an Airbnb rental property. So given the season of life we're in, the things that make my personality and creativity tick the most would be a fantastic thrift find! I love antique stores and finding pieces with history is just the best. A smile can also be brought to my face by a slow morning with tea, worship music, and sunshine on my skin outdoors.
How has your design aesthetic evolved? What has influenced it?
My design aesthetic has certainly evolved through the years. I've gone from a single gal decorating my studio apartment for fun to settling down with my husband and building a whole house. It's so funny to scroll back through past Pinterest photos; it was all funky shapes, oranges and pinks, and pampas grass everything! Now, I'm more drawn to simplicity, and older pieces with history, natural woods, and neutral colors, but you'll still find a stem or two of pampas grass floating around my house. I'd say my current sense of style is heavily influenced by maturity.

Who/what inspires your creativity?
I'm 100% inspired by nature when it comes to photography, so I don't have a specific person in mind. I think the earth is pretty inspiring! Joanna Gaines inspires me when it comes to the artistic and creative side of things. The world loves Chip and Joanna for their on-screen relationship and, of course, their interior design style and the empire they've built on HGTV with the Magnolia brand. But what I'm inspired by is her ability to share her gifts in a way that makes someone else's life more beautiful and how she's so open about her faith while doing so. It's not very often I see people in the spotlight who share the same values as myself and our little family, so it's really cool to think, "Hey, if she can do it, I can do it too!".
The process of renovating a home has a creative element, but a very different medium. How have you been finding it and what have you learned?
The biggest thing I have learned throughout this renovation process is that it's very different from doing just a little thrift store flip in a few hours and then having a finished product. It's a long and tedious process, and that's something I was not used to! At the end of the day, I can't just edit the space, tidy it all up, and have the perfect photo in the morning. So, learning to be ok with the in-between has been something I've had to grasp for sure! Creatively, it's so fun because I get to combine all the things I'm passionate about into one project; I get to turn something mundane into something magnificent. I get to take photos and document the process, and I get to share all of that with my audience on Instagram and hopefully inspire others to craft beautiful spaces for themselves.
"I'm 100% inspired by nature when it comes to photography... I think the earth is pretty inspiring!"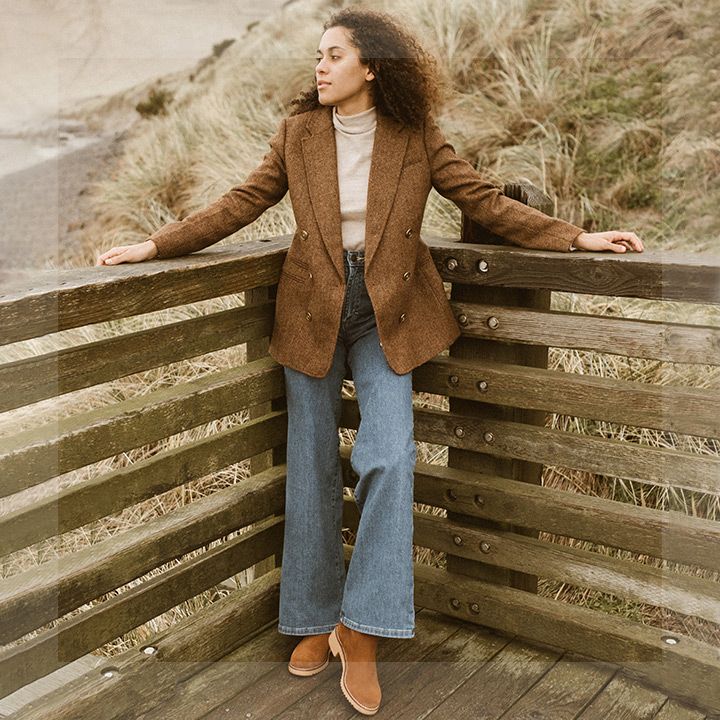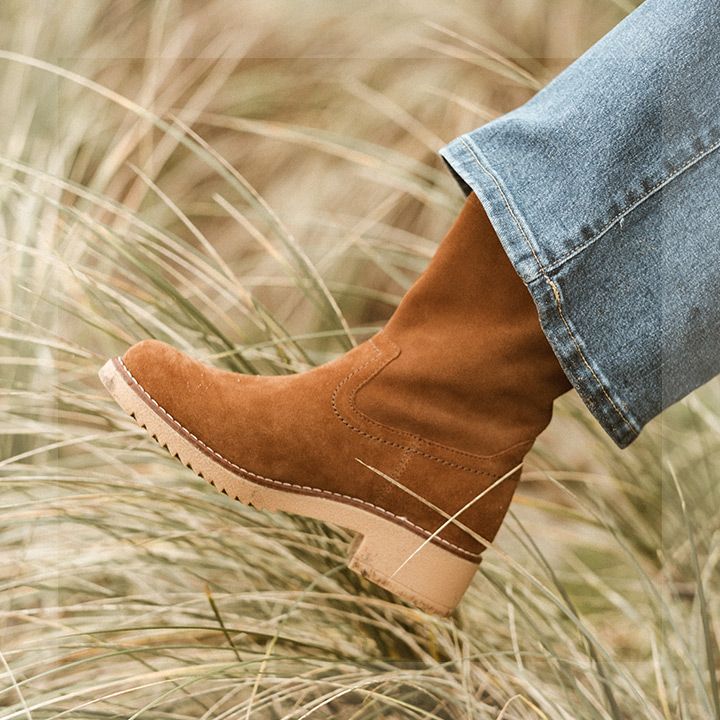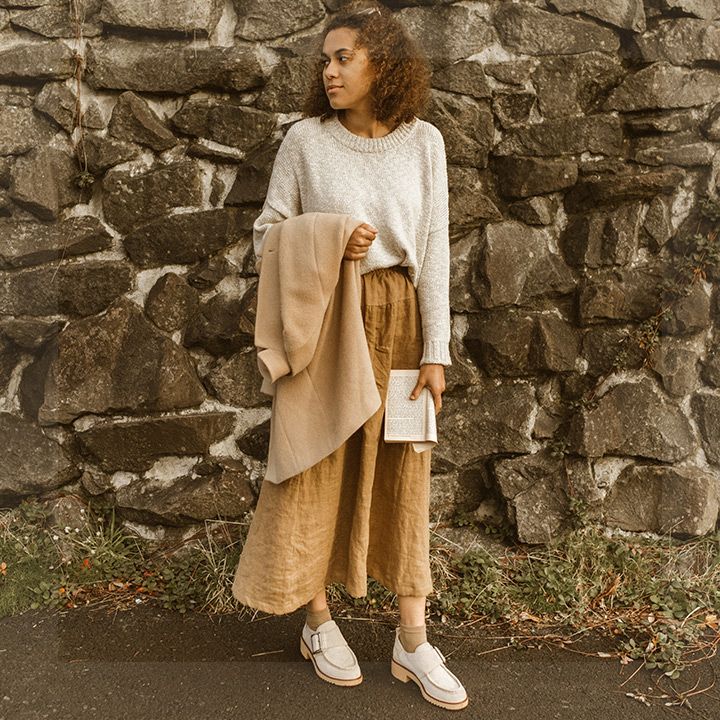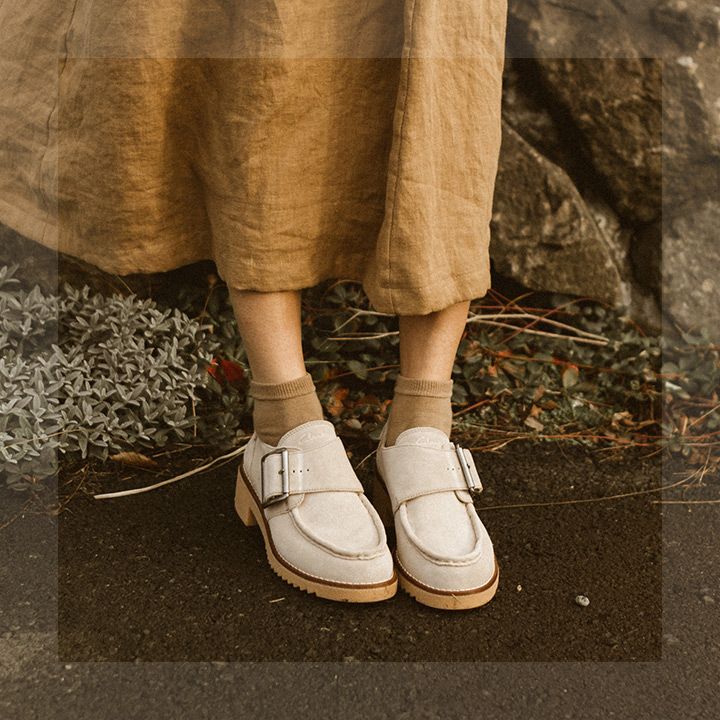 When it comes to creating an interior space, what are your biggest priorities?
When it comes to crafting an ideal interior space, the two most important things for me are making it functional for whoever is occupying it and making all those little functional pieces as beautiful as possible. It might take a little extra time and energy sourcing a soap dish that feels like a piece of art or bringing in an antique vase to hold someone's weekly bouquet. But, they'll be enriched with history and culture and sourced from their hometown. It's worth the effort to look around your space and feel genuine love and appreciation. It's a fun little dance between old and new, freedom and function, and ultimately creating a space that someone wakes up in every day and feels the presence of peace.
Are there elements of your style that come across in everything you do? How do you stay true to these and ensure they come through?
There are certainly some key elements of my style that I always strive to showcase in my work, daily life, etc. It's no secret that I'm a big fan of neutral colors, which you'll find in my interior design style, in the photos I take, even the clothes I wear. I think all my Clarks shoes are just different shades of beige, ha. Aside from color, I think a more important element is my traditional values and faith. I want that to be seen in all I do and all that I am. Whether that comes through the pieces I design with, the photos I take, or, most importantly, the message I share with those who are listening. I want people to know exactly what they're getting when hiring me. A few quotes I once heard that really stuck with me are:
"Create and share the work that you want to be hired for."
"Do what you love, and the money will come."
To me, that says just be who you are called to be and do what you are called to do. If you do that, the right people and opportunities will come your way, and I think there's a lot of peace in knowing that.
"It's a fun little dance between old and new, freedom and function, and ultimately creating a space that someone wakes up in every day and feels the presence of peace."