Your browser is out of date and will not be compatible with our website.
Please download one of the following browsers to be able to easily view our website.


In My Shoes

With

Jennifer Bolton, Product & Brand Director at Frugi

Crafted with a little extra love for the planet kids play on, sustainable children's clothing brand Frugi's nature-inspired prints and organic materials are a celebration of the world we call home. So, we were super excited to partner with the Frugi team on a conscious spring/summer kids' shoe collection, bringing Frugi's signature style to life on Earth-friendly footwear that sparks joy and assures Clarks' expertise in every step.

We chat with Frugi's design and product team for a deep dive into the company's eco-conscious roots – and Product & Brand Director Jennifer Bolton shares more on Frugi's pioneering ethical practices, her smile-inspiring take on style, and the brand's vision for a fully circular future.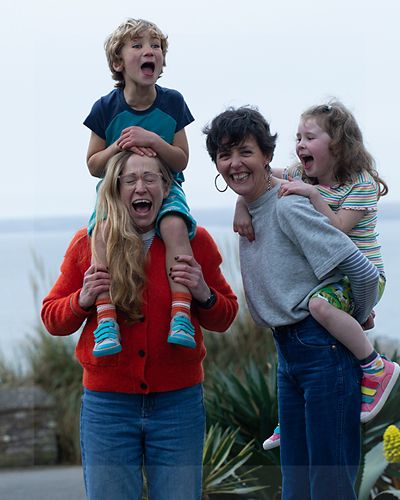 Tell us about yourself… what makes you tick?
Frugi was founded by Lucy and Kurt Jewson in 2004, who, as new parents, were looking for a clothing solution to fit over their son Tom's bulky cloth nappy. With a background in marine biology and a huge respect for the wellbeing of our planet, the pair saw an opportunity to provide a more sustainable solution to children's clothing – so the organic cotton childrenswear brand Frugi was born. The brand's pioneering approach and unwavering ethical values still stand strong today.
Frugi is rooted in strong ethical and environmental principles. How do these values translate through to your clothes?
Around 90% of our range is made up of GOTS-certified (Global Organic Textile Standard) organic cotton, a soft and durable fibre that is kinder to the planet and skin. Our coats, waterproofs, swimwear, and backpacks are made using fibres from recycled plastic bottles. This spring/summer season sees us launch the planet's first circular childrenswear collection of fully recyclable clothing certified by the Circular Textile Foundation. A pioneering initiative that we are very proud to have achieved and which has already won Best Circularity Initiative at the National Recycling Awards.
What does a day in your shoes look like at Frugi?
As Product & Brand Director, my days are varied and can go from focusing on projects happening today to ranges planned for 18 months' time. I relocated from London to Cornwall to join the brand as a designer back in 2010. Frugi was just as pioneering then, with big ambitions for the future. I worked closely with founder Lucy to build the ranges and establish the brand's unique handwriting. Whilst I still get the opportunity to work on new designs, my role now encompasses all creative and product-focused teams, including photography, marketing, graphics, and product design. I get to work with a super-talented team every day.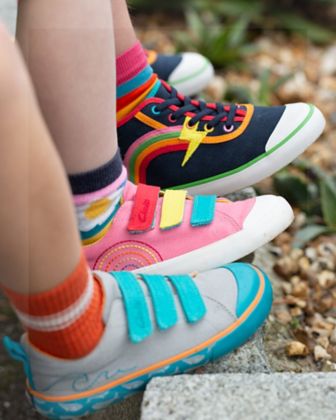 What does 'style' mean to you?
We are a close-knit, family-like team who are all very passionate about our brand. Many of us are advocates of the product having young children who test-run new designs for us and are constantly giving us honest feedback on how we can evolve and improve our products. Style, to me, is joy. If what you choose to wear makes you smile, that is the best kind of style, and you will feel like yourself. Style is not following trends set by others but following your heart and letting the true you shine through.
What's the best piece of advice you've been given?
Trust your instincts. There is no better judge. Also, feedback is a gift. Listen, take it on board, reflect and use it to grow and learn. As hard as it can be to receive critical feedback, it can help you move forward and improve. And finally, sometimes being afraid is good and means you are growing and stretching, and if you continue to do that, your uncomfortable zone becomes your comfort zone, and it's not so scary anymore.
What can we expect from Frugi in the future?
More pushing boundaries, more joy, more colour, more clever design and more nature-based adventures! With the recent launch of our 'Recycle Me' circular range, we are continuing to build on this initiative, making more of our products circular and including more circular fibres alongside our organic cotton ranges. We want to encourage the next generation to be conscious of their purchasing decisions and keep loving the planet they play on!
What would your vision for a sustainable fashion future look like?
Our vision for the future is a world without waste. A circular economy where products are designed to last and be worn and mended again and again. No more throw-away culture. A world where materials are also used and recycled again and again, and when we need to use new resources, they are produced in a way that is kinder to our planet. The future of fashion should be one in which all producers of clothing take responsibility for the garments they bring into the world beyond the point at which their customers receive them.
"We want to encourage the next generation to be conscious of their purchasing decisions and keep loving the planet they play on!"